Bridging the Gap - Why Detroit?
Immerse yourself in the captivating rhythm of Detroit: Where music, art and history intertwine to create an unforgettable experience for every visitor.
---
When initially considering a destination for Silicone Expo USA 2022, Detroit emerged as the primary contender. Our CEO, Nathan Reuby, was resolute in his decision, stating:
"We chose Detroit for Silicone Expo USA and Tape & Functional Film Expo USA due to its rich industrial history, strategic Midwest location, and growing reputation as a centre for research and development. The city's commitment to sustainability, diverse culture, and welcoming community further solidified our decision. We believe Detroit offers the perfect setting for a successful and innovative event, providing immense value to all participants."
Focussing on Detroit's innovative ideas, we recognised Detroit is home to many firsts in America: Including the first paved road, the first tri-coloured traffic light and of course, the first pop-soul genre, also known as Motown.
The city also has connections to our home, Brighton, UK. When comparing both cities we found our interests and ideals were very similar, such as the wide range of cuisine, bold street art and diverse taste of music.




Detroit and Brighton are vibrant cities known for their unique cultural landscapes.
When it comes to art and graffiti, they showcase a diverse range of creative expressions. Both cities showcase their own distinct artistic expressions, musical legacies, culinary delights, and cultural identities. While Detroit thrives on its gritty urban aesthetic and musical innovation, Brighton embraces its offbeat, eclectic charm.
Together, they exemplify the power of cities to foster creativity, diversity, and cultural vibrancy.

Juneteenth Freedom Weekend 2022 – Visit Detroit Prince Albert, Icons Wall – Visit Brighton
As the city's cultural resurgence gained momentum, so did its music scene. Detroit's techno music heritage, which originated in the 1980s, saw a revival, attracting electronic music enthusiasts from around the world to legendary clubs and festivals.
Beyond techno, the city also celebrated its jazz, blues, and rock roots, fostering a diverse and inclusive musical atmosphere. From the iconic sounds of artists like Stevie Wonder and Aretha Franklin to the modern beats of Eminem and Big Sean, the city's musical legacy is alive and well.
"Home to a transformative music scene, the heartbeat of American innovation, and vibrant culinary possibilities, there's so much to explore when visiting Detroit." (Visit Detroit)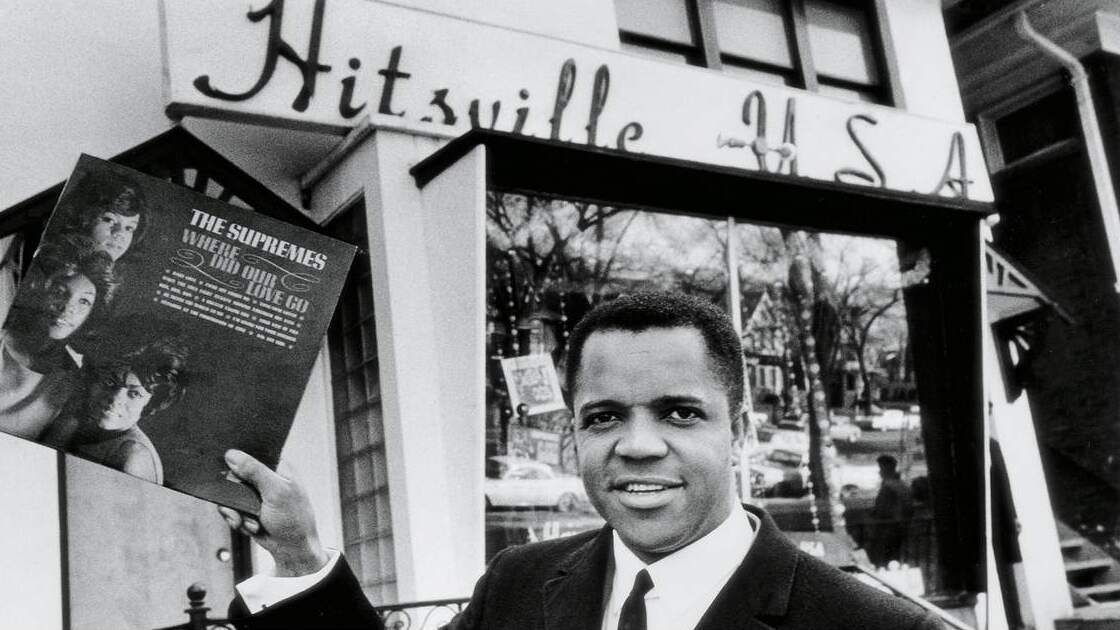 Now, it would be impossible for us to speak about the impact Detroit's history has had on the world without mentioning one of its best successes, being the Capital of the Automotive Industry.
The Motor City represents an era of innovation, prosperity, and cultural impact. However, it is the city's ability to adapt, reinvent, and evolve that truly defines its essence. Through challenging times, Detroit has risen from the ashes, embracing its cultural heritage, and fostering a spirit of creativity and community.
As the birthplace of renowned automobile companies like Ford, General Motors, and Chrysler, the city was at the forefront of innovation, economic growth, and cultural impact.
These factors have helped to create a vibrant ecosystem that fosters collaboration and innovation, making it an ideal location for Silicone Expo USA and Tape & Functional Film Expo USA. The adhesive tape industry, in particular, has strong ties to the Automotive Industry, and Detroit provides an excellent opportunity for these two industries to connect and collaborate.
During the early 20th century, Detroit became a focal point for mass production and technological advancements that revolutionised transportation and shaped the modern automotive culture.
The city is a leading centre for silicone manufacturing, research, and development, with numerous companies and organisations dedicated to advancing silicone technology. With a history deeply rooted in automotive innovation, Detroit provides a unique environment for professionals in the silicone, tape & film industries to connect and explore new possibilities for collaboration.
In addition to its automotive industry prowess, Detroit offers an array of attractions that make it an exciting destination for business and leisure. The city boasts world-class museums, iconic landmarks, and a vibrant arts and culture scene.
Attendees of Silicone Expo USA and Tape & Functional Film Expo USA can take advantage of the city's diverse culinary offerings, unique shopping experiences, and warm hospitality that Detroit is known for.
As we get ready for this year's Silicone Expo and Tape & Functional Film Expo, we are confident that Detroit's unique combination of automotive heritage and thriving silicone, tape & film industries will provide an unparalleled setting for networking, learning, and collaboration.
Join us in the Motor City to be part of an unforgettable experience at Silicone Expo USA co-located with Tape & Functional Film Expo USA.
Silicone Expo 2022